Monday, October 24, 2016
RE: Your All-In-One IM Graphics Tools…
From: Mulyadi & ItCovers.com Team

Dear Friends,
Let's face it! Professional looking graphics increase your website conversions and skyrocket your sales. That's a proven FACT.
The truth is; nobody wants to buy trash! That's exactly what's in the visitors mind when they see your website that doesn't have professional marketing graphics representing your 'fabulous' product.
You may have the best product on the internet, but if your site looks trashy, people will think that your products must be the same trash.
Sure, you'll have to offer great content, but more than likely you'll also need professional looking graphics to back up the message, products and services that you sell.
You see, in today's world of online eCommerce… a picture's worth a thousand words…
It's just some simple in-built psychological association that people have. Here's a simple example…
If you like watching movies and you go to rent or buy DVDs, what is the first thing you check before deciding on which ones to pick?
You skim through the movie covers. Right?
And when you find a cover that catches your eye, you'll then go into the film details and check out what it's about.
That's just the way it is. People will give good looking 'objects' their preference and time. Attractive, professional and good looking graphics will catch the interest of your market, no question.
Like most internet marketers, your main goal is to convert visitors to BUYERS.
You work very hard…day in and day out to get traffic (free and paid) to your site, only to have your visitor leave because your website looks "junky and unprofessional!"
You're tired of the days of seeing a big fat 0 where the hundreds of sales or opt-ins are supposed to be.
You're tired of rewriting your sales copy.
You're tired of generating traffic.
You're tired of not making ANY money online.
Well I'm here today to tell you to STOP what you're doing and keep reading….
I'm going to reveal to you why all you're not making sales or getting subscribers and may be wasting your time in the process.
Your Graphics Flat Out SUCK!
Harsh words, I know…but the reality of the situation is that you FLAT-OUT need more sales, you're desperate for more opt-ins, or you need to build your subscriber list!
Wouldn't you love to jump-start your websites, sales pages, squeeze pages and landing pages with the best-looking, highest-converting, and overall gorgeous internet marketing graphics?
Now, Let Me Ask You Something…
Don't have big money to spend on expensive graphic software?
Don't have a creative bone in your body?
Have you ever tried to create your own cover graphics but they just didn't come out right?
Have you ever spent money to have a graphic designer make your product covers for you?
Have you had to wait long periods of time for your graphics to be delivered, only to end up needing more edits done and having to wait even longer?
Well don't worry because…
You're not alone and it's definitely not your fault. Until recently if you wanted quality cover graphics you had to rely on an outside graphic designer to do them for you. Well, times have changed….
What if I can give you instant access to the most complete internet marketing graphic creation tools that will help you to…
Quickly And Easily Create Stunning High Quality Graphics For Your Online Marketing Project
With Just 2 Clicks Of Your Mouse…
Will you accept it?
If your answer is yes, then get ready!
Here's What You'll Get…
Internet Marketing Graphics Tools:
Easy eCover Creator, Fanpage Graphics Creator, Youtube Channel Art Creator, Online Banner Generator, Facebook Timeline Toolkit, QR Offline Marketing, Affiliate Banner Graphics, Instant Flash Banner, Mobile Landing Page Creator.

Graphics Creator, Squeeze Page Creator, Video Squeeze Page Creator, QR Codes Generator, Smart Window Maker, Backgrounds Pack, eBook Cover Templates, Banner Templates, Characters Pack, Web Icons Pack, eCover Action Pro, Logo Templates, Cartoon Characters SVG Vector Pack, etc.

…stop messing around with dull, boring and ugly graphics that don't convert
For A Very Limited Time… We Giving Few Internet Marketers Access To All These Tools. And You Can Be A Part Of Them,
If You Act Fast…
And I mean really fast.
The spots are very limited.
The bottom line is; what we are offering you here is going to help you spice up your websites or sales pages, increase your conversion rates, dominate your competitors, pull in more sales for you and skyrocket your profit.
Skeptical?
Wait until you hear we're going to be handing over to you… You can start getting thrilled right now.
With Our Award Winning, Simple to Use
Easy Graphics Creating Tools You'll…
Increase your conversion rate, Present your products & services professionally, Encourage your visitors to take action, Inspire confidence and encourage customer trust.

Enhance your marketplace position and Make more money, because visitors to your websites will make quicker decisions to buy your products and services

Build your brand faster and Save thousands of dollars by eliminating graphics outsourcing! Time wasted is one thing, but money wasted… not anymore,

Sell more products and increase the credibility of your offer to your visitors, because High Quality Graphics SELL!

Eliminate outsourced graphics turnaround times. When you do it yourself in minutes with our graphic tools, you'll be kicking yourself for not having changed sooner,

Get the recognition that your business deserves! Since first impressions are extremely important when selling online,

Become recognized as a top graphics designer. Yes, other graphics designers will scratch their heads, not knowing of your graphics design magic

Increase your graphics design business profits because clients and customers will be blown away at the quality of your work and fast turnaround times

And Much, Much More!
Are you ready to see just what's included in this package?
Alright, there's a LOT of stuff, I mean a whole SLEW of them!
Here's A Sneak Peek Into What You're Going To Get
If You Sign Up Today…
TOOL #1: Easy eCover Creator
This Easy Online eCover Creator allows you to create professional ecovers for your next Internet Marketing related project all by yourself – even if you're a beginner or never have any experiences with graphics design before!
Live Preview and Rotatable Models allow you to save your ecover from any angle you wish. Create and download as many ecover graphics as you want in high resolution that suitable for Offline Printing!
TOOL #2: Fanpage Graphics Creator
Create powerful and unlimited facebook fanpage covers, milestone, coupons and more online in minutes even if you have zero design experience.
With an incredibly interface, hundreds of built-in graphics and power user features, it only takes a minute to create powerful Facebook graphics. Choose over 400 high resolution graphics to fit ANY timeline graphics design you might need. It's as easy as Drag-And-Drop!
TOOL #3: Youtube Graphics Creator
Creates amazing Youtube Channel Graphics for Mobile, Laptop, Tablet and TV with no Photoshop & nothing to download or install.
Create unlimited fan-pulling Youtube channel art designs in minutes for yourself and clients! This online software is so simple to use even a baby could churn out high quality graphics in no time with it. Simply point, click, edit and download your graphics!
TOOL #4: Online Banner Generator
You and I know that banner ads are a cost-effective and efficient way of marketing products and services of a company.
This Amazing Tool allows You to generate Pro Banner Design even when You don't know a tad bit on designing! You can upload your own background image for your banner and easily create various sizes of web banner image for your project. It's easy,  you can download the banners or we will host the graphics banners you've created forever!
Launch Demo of Banner Generator: (No Watermark for Members)
TOOL #5: FB Timeline Toolkit
Use the FB Timeline Toolkit Graphics Editor to Create Marketing Graphics for Your FB Timelines and Fan Pages. You can easily create unlimited cover photos, timeline banner ads small and large, also create quick facebook fanpage icons for your fanpages.
Change the backgrounds, icons and edit all of the text on the graphics. When you are done just hit save, upload to facebook and you have now a better facebook timeline page.
TOOL #6: QR Offline Marketing
This tool will help you create offline ads that are embedded with your QR code with instructions how to print and effective techniques on advertising uses in your area!
Expand Your Market Offline: This is your chance to take any of your online offers, services, products and make effective direct-response ads with embedded QR codes that will redirect all readers into viewers and than into leads & customers!
TOOL #7: Affiliate Banner Graphics
Find all the tools you need to create banner ad WITHOUT Photoshop. Just create your graphics using the flash graphics editor. Select the text and start editing to change the text.
Yes, it does enable you to create a graphics, brand with affiliate link and embed with code on ANY website or blog! You can also save & upload your graphics to your FTP or other image hosting service. Just paste in the HTML and ready to go!
TOOL #8: Instant Flash Banner
Only a few clicks to create Amazing Flash Animated Banners that grab attention & demand action. All this without the costly designer fees… Create Dozens of flash banners for all of your websites without ever touching Photoshop or Flash, Guaranteed! The process is super simple…
You can use this technology for any site in any niche anytime. There is no limit on how many stunning banners you can create!
TOOL #9: Mobile Landing Page Creator
Create powerful mobile landing pages, get the tools and resources you need to setup a quick mobile landing page with specific call-to-actions.
Choose one of the three types of mobile landing pages. Customize and save your mobile landing page. Add Image URL and Embed on your web page or blogs. The embed code uses the URL to your landing page, auto-detects mobile browser and displays your landing page. It's easy!
Turn Your Sales Page Into A Traffic-Converting
& Money Generating Machine!
I've seen tons of sites that have made TONS of sales.
What was their secret? What was making the visitors buy? What were they doing that other sites weren't?
They are using some of the nicest and best-looking graphics on their sales page. Simple!
Why not take advantage of our graphic tools and turn your sales page into a traffic-converting machine!
OK, you're probably asking yourself, how much we're going to charge for these powerful graphic tools
As you can see… If we're to charge you real value of all these tools, you would end up paying more than $200. But don't worry… You're not going to pay anything near that.
You see, we truly understand that you work hard for your money, and we know that you're afraid that we just might rip you off.
But hey, we're not here to rip you off, NO WAY!!!
We really care about you. But I'm sure that you also understand that we can't offer such amazing tools for free… Right?
Register now and I guarantee you'll be thrilled…
All we ask is that you take action FAST. Why? Because this is a strictly limited offer. Only 777 LUCKY Members can join and access the 9+ IM Graphics Tools for lifetime! Click The "Register Now" button below before someone else takes your spot and this offer shuts down for good.
ONE TIME PAYMENT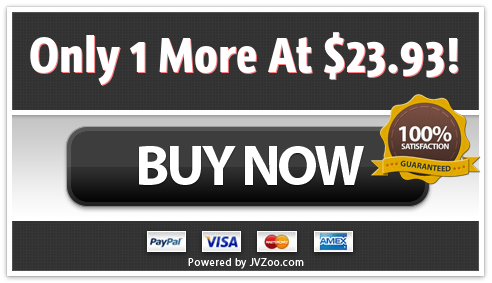 It's still in dimesale and the price increased with each sale!
Price will raise to $49/year soon after we get 100 members. So, grab your spot now!
Ready To Order Now?
Not so fast… Wait! There's More!
I'm going to sweeten this deal a WHOLE LOT more with some powerful action bonuses. If you're still on the fence, you won't be after this.
If You Order Today, We're Going To Give You Access To The Incredible Bonuses Below:
We want to make sure you get more for your dollar; hence we added this extensive bonus package! You can download these bonuses instantly when you join us now!
Fast Action Bonus #1: 100++ HQ Backgrounds ($15 Value)
Fast Action Bonus #2: 30++ Ebook Templates ($17 Value)
Fast Action Bonus #3: 30 Set of Banner Templates ($19 Value)
Fast Action Bonus #4: 200+ 3D Male and Female Characters ($27 Value)
Fast Action Bonus #5: 28 HQ Web Icons Pack ($10 Value)
Fast Action Bonus #6: eCover Action Pro (Photoshop Action) ($15 Value)
Fast Action Bonus #7: 700 Unique Logo Templates ($39 Value)
Fast Action Bonus #8: Cartoon Characters SVG Vector Pack ($15 Value)
Fast Action Bonus #9: Surprise Bonus for Members (PRICELESS)
Extra Tools Added Just for Our Valuable Members!!!
Extra Tool #1: Easy Graphics Creator
Simple Point & Click Editor! Create new graphics online in minutes without photoshop! 4 types, Headline Creator, Buy Now Creator, Belcher Button Creator and Guarantee Box Creator! You can create the graphics easily!
Create as many graphics as you want! These 4 amazing graphics creator will help you create better converting sales pages! Launch Graphics Creator Demo
Extra Tool #2: Squeeze Page Creator
Simple Fill in the Blank editor! Create new squeeze page for your project! 4 templates to select, Clean Style, Warning Theme, Big Banner or Big Arrow! It's so easy, even an elementary students can use this tool!
Create as many squeeze page as you want! These tool will help you create better converting sales pages in minutes! Launch Squeeze Page Creator Demo
Extra Tool #3: Video Squeeze Page Creator
Simple Fill in the Blank editor! Create new video squeeze page for your next project! 4 templates to select, Simple Style, Box Theme, Wideness Theme or Layered Style! Embed Videos from popular video sites like youtube, vimeo, or your private video!
Create as many video squeeze page as you want! Create better converting sales pages in minutes! Launch Video Squeeze Page Creator Demo
Extra Tool #4: QR Codes Generator
Simple Fill in the Blank Generator! Create new QR Codes for your next project! 9 QR Codes Styles to choose, Link, Text, SMS, Bookmark, Phone Number, Contact Information, Email, Geographical Information and WiFi Network Configuration!
Instantly create as many QR Codes as you want! Right click the QR Codes to save the image to your hard drives! Launch QR Codes Generator Demo
Extra Tool #5: Smart Window Maker
Simple Fill in the Blank Window Maker! Create new stylish Window for your next website project! 4 styles to choose, Single Window, Single Image, Set of Windows and Set of Images!
Customize header, large or small and Window size, fullscreen or custom. Click all of the next links for demo! Single Window, Single Image, Set of Windows, Set of Images
Imagine how much opportunity and money you would lose if you do not invest now! Once again, there are only 777 spots open for members, so it's now or never!
Let's recap what you will get for your small investment:

TOOL #1: Easy eCover Creator
TOOL #2: Fanpage Graphics Creator
TOOL #3: Youtube Graphics Creator
TOOL #4: Online Banner Generator
TOOL #5: FB Timeline Toolkit
TOOL #6: QR Offline Marketing
TOOL #7: Affiliate Banner Graphics
TOOL #8: Instant Flash Banner
TOOL #9: Mobile Landing Page Creator
Extra TOOLS & TONS of Bonuses!
I Can Brag About Our IM Graphic Tools For Hours… But Here Are A Few Of The Testimonials We Got From Our Members…
Testimonial #1
Good graphics will surely make the difference between a sale or a fail! Getting the Internet Marketing Graphics Tools from itcovers.com is a no brainer for anyone who needs to get the best response. It is the one for me to be sure!
Shawn – Seattle
Testimonial #2
Without the hassle of Photoshop, I can easily improve my Graphics process and save more money. I recommend all of you that are graphically challenged to sign up as soon as possible, and become a member of this site!
Brady – Vancouver
Testimonial #3
100% satisfaction guarantee is not a joke, all of the online graphics tools on itcovers.com are easy to use and the output are high quality. If you can point and click, then you can use all of the tools!
Josh – Costarica
Testimonial #4
I think this is a collection of great tool to create amazing and great looking graphics so quickly and easily… All of the tools is a must have tool for online marketing!
Jane – Philippines
Sign Up Now Before I Change My Mind … And Get Our 100% 30 Day Money Back Guarantee…
Now I know that you are probably skeptical, but just like all our satisfied customers, you have absolutely nothing to worry about. We're very sure that you will like IT Covers Graphic Tools and that's why we provide a 30 day unconditional money back guarantee.
Our Guarantee: If the tools is not everything that we say it is and you are not completely satisfied with it, then we will refund every penny of your money with no questions asked. That's more than a guarantee, that's a promise. And you can keep the free bonuses. You are legally 100% protected – That's fair enough, Right?
What can be better than this?
We're taking all the risks here and making it comfortable for you to make your take advantage of these powerful IM graphic tools.
But I'm sure you won't want your money back because you're going to be satisfied with your purchase!
Go Ahead… Do The Right Thing
And Sign Up Now…
Don't miss this AWESOME opportunity to take advantage these graphic tools and increase your conversion rates, generate more sales, skyrocket your profit and take your internet marketing business to a higher level.
Our graphic tools have helped so many internet marketers like you, and I'm sure it will help you as well!
You Have Nothing To Lose,
And Everything To Gain!
Order now through a safe and secure transaction and you will get instant access in a matter of minutes. After your order is approved, usually in a matter of seconds, you will be able to starting using all the graphic tools immediately. It is that easy. So no waiting for days for approval, but instant access!
Click the button below to order now… Trust me when I say this: you're going to be thanking us for years to come.
ONE TIME PAYMENT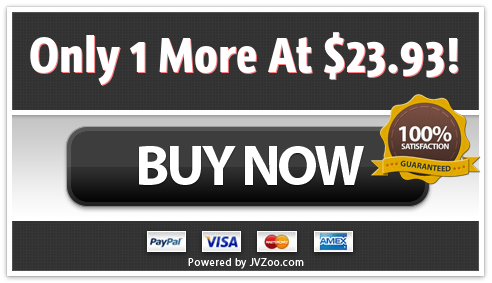 It's still in dimesale and the price increased with each sale!
Price will raise to $49/year soon after we get 100 members. So, grab your spot now!
We look forward to welcoming you aboard!
To your Internet Marketing success,
Mulyadi & ItCovers.com Team
P.S. 1 Now you have two options: To stay as you are now and continue using those HORRIBLE graphics that don't convert, or to grab your spot now and begin to create professional high quality IM graphics that will help you skyrocket your online revenue. What the heck could happen? Go on; give it a shot right now… You won't be disappointed.
P.S. 2 Remember, you can make your own ecover and other internet marketing graphics starting 15 minutes from now. You now have exactly tools guaranteed to save you hundreds or even thousands of dollars for as long as you want!
P.S. 3 Reading this letter alone won't take you anywhere. You have to make a decision and start taking some actions. All the hard work has already been done for you, all you have to do is start using the tools. So, what are you waiting for? You have absolutely nothing to lose, and everything to gain!
P.S. 4 Don't forget that you are fully covered with my 100% money back guarantee. If you're not satisfied with our IM graphic tools, then simply drop us a line at [support (at) itcovers.com] and we'll be happy to refund every penny you paid ASAP.
P.S. 5 Remember too, that this price is VERY, VERY limited. We're going to raise the price soon. So you better secure your spot right now. Waiting another second might leave you outside this offer. Go ahead; don't think about it so much. You won't find another package like this anywhere… SIGN UP NOW!